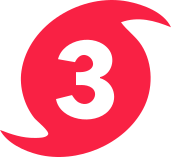 PAgis Before and After Tornado Viewer
is used to compare the path of the March 31, 2023
tornado to existing aerial photography. The
ability to compare damage is essential for
Emergency Management response.
PAgis is an independent government agency specializing in the acquisition, maintenance and distribution of GIS related data within Pulaski County, Arkansas. PAgis is supported by eight partner agencies: Central Arkansas Water, the City of Little Rock, the City of North Little Rock, the City of Jacksonville, the City of Sherwood, Little Rock Water Reclamation Authority, North Little Rock Wastewater, and Pulaski County Public Works.
Mission:
Our Mission is to develop, maintain, support, and provide access to accurate, complete, and usable geographic information products and services.
Vision:
Our Vision is to remain a leader in providing high-quality geographic information services which benefit the needs of stakeholders and end-users.
PAgis maintains a high quality, centralized, enterprise class geodatabase with many layers that are updated and published monthly. PAgis' daily focus is on maintenance of framework data layers that provide the foundation for each member agency's custom GIS applications. The PAgis data layers are also used in various mapping applications by land development consulting engineers, academic institutions, community projects and other government agencies. For more information visit the About PAgis page.